HRSA. PHTC. It's like an alphabet soup focused on public health, and it starts with the Health Resources and Services Administration (HRSA).
With a vision of "Healthy Communities, Healthy People," HRSA is a federal agency focused on improving health outcomes and achieving health equity. This mission is reached primarily through access to quality services, developing a skilled health workforce, as well as the creation and execution of community programming. Through this, the Public Health Training Centers (PHTCs) were born over twenty years ago.
What started as a program of state-based PHTCs transformed into a regional model in 2015. Ten regional PHTCs comprise the network, an active consortium of public health educators, researchers, practitioners, and thought leaders.
Together, they make up the nation's most comprehensive source of public health training and support.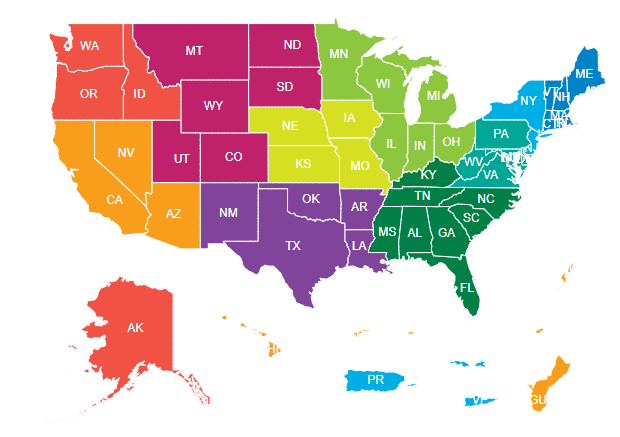 You heard that right, the PHTC network offers an incredible amount of public health programming. From supporting students as they build their public health knowledge, to strengthening the foundation of our public health workforce with continuing education and other training opportunities, the resources offered by these bodies have made an incredible impact on public health in the United States.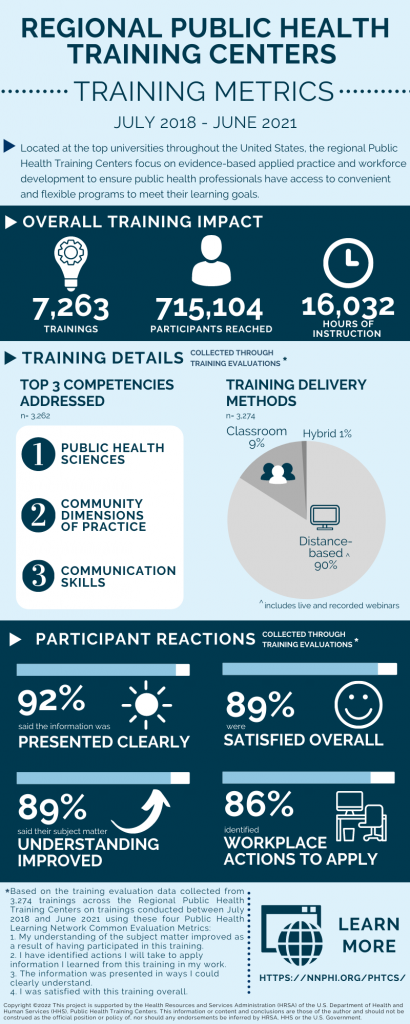 With ten (10) regional PHTCs, you will find live and on-demand webinars, self-paced modules, podcasts, and more, all of which focus on topics relevant to local areas within each region as well as national themes. Although each PHTC has its own approach and learning management system, all are driven by that main goal of strengthening our public health workforce. If the pandemic has shown us anything, it's illustrated just how important the public health workforce is to the health and wellbeing of our communities.
Now that you're feeling inspired to learn more about the opportunities offered by the RVPHTC and PHTC network, start by reviewing the many trainings offered in our Region V Public Health Training Center Training Library. Happy learning!
Looking for more? Start with these related resources: