Community Health Workers
Tools & Resources
Community Health Workers (CHWs) are trusted members of their community who empower their peers through education and connections to health and social resources. CHWs in Region V have specific challenges and support needs compared to other public health and clinical workers. This growing toolkit of resources can provide training, community, and support to these incredibly important public health workers.
Take a look below, and be sure to connect with us on social media!
RVPHTC Trainings
We are dedicated to providing training in a variety of modalities to fit the needs of CHWs in our region. Check out the offerings below and know we will be continually adding to this section as new trainings launch.
Podcast, Part 1 - Role of CHWs in Public Health & Community Engagement
Guest: Shannon Patrick, MPH, Program Director, MHP Salud
View the transcript for this episode.
Have you listened to this episode? Share your feedback with this evaluation.
This episode mentions additional resources, listed here:
Podcast, Part 2 - Historical Impact & Future Directions
Podcast, Part 3 - Resilience Strategies for Community Health Workers
CHWs: Trusted Communicators in Public Health (On Demand-CE)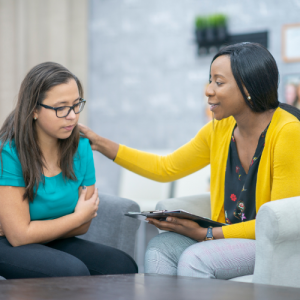 Community Health Workers (CHWs) are trusted communicators who effectively disseminate health information within their communities. In this panel-based recorded webinar, participants will learn about the role of CHWs, how they strategically serve their communities, and ways in which CHWs can be incorporated into public health practice. Panelists consist of experienced CHWs who will share their perspectives and experiences in the field.
Blog Post - Community Health Workers: A Vital Workforce in Need of Systemic Support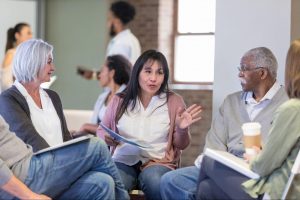 Public health and healthcare – along with funders, nonprofits, and the business community – have a role to play in advocating with and for community health workers. Systemic support of this vital workforce starts with listening to CHWs, increasing our knowledge of how CHWs are essential in centering the lived experience of people in communities most impacted by unfair policy, practice and resource allocation.
By partnering across sectors, we can work together to shine a light on these essential workers, ensure more CHWs are in local communities, are fully supported and sustained, and create career pathways through leadership opportunities within our systems – well into the 21st Century.
Additional Resources
The items below are both about CHWs and for CHWs. Check them out and reach out to us at rvphtc@umich.edu if there are other resources we could share!
Utilizing Community Health Workers in Unique and Non-Traditional Settings (On Demand-No CE)
COVID-19 Vaccination Tip Sheet for CHWs
This tip sheet from Health Outreach Partners outlines best practices of COVID-19 vaccination outreach for CHWs and clinicians. Best practices include: talking about vaccination and encouraging uptake, dispelling misinformation and addressing vaccine hesitancy, and focusing on community-centered outreach approaches. Nationwide, CHWs and clinicians are making a difference in their communities' ongoing COVID-19 response. This tip sheet is meant to support those efforts as we continue to respond to the changing environment of the COVID-19 pandemic.
Envision CHW Training & Technical Assistance
CHWs and CHW allies: interested in training, technical assistance, continuing education, COVID-19 and resilience guidance, and/or job opportunities? Check out the variety of resources available here from Envision, a collaborative of CHWs and CHW allies working with CDC support to elevate the role of CHWs. 
Migrant Clinicians Network - Helping the Helpers Comic Book
This comic highlights the importance of taking care of oneself to take care of others. Available in English and Spanish, the comic follows a day in the life of a community health worker during COVID. View the Migrant Clinicians Network website to download the comic and learn more.
Resources & Findings from the Community Health Worker Core Consensus Project
"I am a CHW" Campaign
Rural Community Health Worker Network (RCHWN)
The RCHWN has launched a campaign dedicated to recognizing Community Health Workers and the valuable contributions they make in their communities. With a downloadable toolkit and editable templates, you can easily join the campaign on social media to share your CHW story. Take a look and join the conversation today!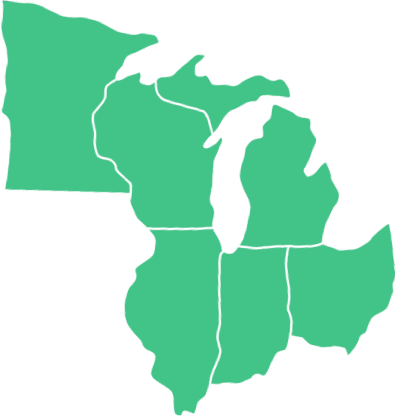 Regional Community Health Worker Associations
There are CHW organizations in every state of our region which provide curriculum, support, and opportunities to CHWs. Use these links to locate and contact associations who can further support you.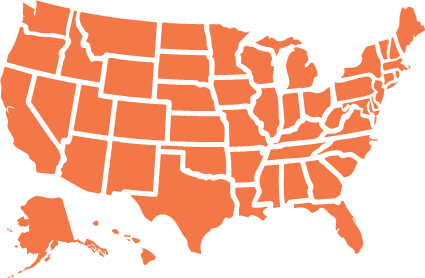 National Community Health Worker Associations
Listed here are a variety of national CHW organizations which commonly serve groups with specific needs. There are resources for members, partners, and individual CHWs across the country.