Training Catalog & Continuing Education (CE)
Our training offerings are located on our updated RVPHTC Training Catalog. Featuring enhanced filter and search functions, the new page makes it easier for you to find the course that fits your training needs. Select from options such as CE Credit, Modality, Core Competencies for Public Health Professionals, and more. The improved search function offers an enhanced keyword search.
New User? Steps to Create an Account
If you are a new user, you must create an account with us before you enroll in a training. 
You will create a new account when you click

ENROLL

for a course.

Complete each field within the form. The

Enroll in Course

button at the bottom will appear to be clickable but will not submit if a field is left unanswered.

If you are a Certified Health Education Specialist and have a CHES ID #, please enter it. If you do not have a CHES ID #, please leave this field blank. You may need to click the empty text box to see a green check mark before submitting the form.

Click on both checkboxes at the bottom and click

Enroll in Course

.

You will then receive a message in your email to complete the registration process. The email will come from Canvas Catalog (notifications@instructure.com) and the subject line will read "Please confirm your e-mail address – University of Michigan". Be sure to check your Spam folder. In your email, click the

Complete Registration

button.

Select a password, then click

Register

to complete the account creation process.

We recommend you store your password somewhere safe, as you will need it in order to access your account and enroll in trainings in the future.
Continuing Education (CE)
Need CE credit?
Most courses offer CE for a fee ($3/credit hour). Select the Enroll (CE) button for a simple payment process, then access the course material. (Note: both CE and No CE courses offer the same content, those requiring CE MUST enroll in the CE course due to the documentation process.) Instructions for accessing your CE and certificate are below. We are not able to issue refunds once a course has been completed. 
Don't need CE?
All of our course content is still available for free by clicking the Enroll (No CE) button. No certificate is available, but instructions to see completed courses in your account transcript can be found below.
Obtaining CE and Certificates of Completion
Although most CE will cost a small fee to obtain, some trainings offer CE for free. The process to obtain CE is the same regardless of whether it is for a fee or free.
If you earn CHES/MCHES credit, that will be reported to NCHEC by the RVPHTC on a quarterly basis (January, April, July, October). If you complete a course for CNE, you will need to submit credit to your licensing body on your own.
Enrolled, Course Not Complete
Once you have enrolled in the training, access the course site using these steps:
1. Log in at the Training Catalog. Your name will appear at the top right when logged in.
2. Click on your name, then Student Dashboard.
3. The page defaults to the In Progress tab. Click the Begin Course or Resume Course button to enter the Canvas course site.
4. In Canvas, click on Modules to navigate through the course site. Be sure to review all course requirements on the Course Details page.
Course Completed
When a training is complete, you may access your certificate using these steps:
5. Return to the Training Catalog. Your name will appear at the top right when logged in.
6. Click on your name, then Student Dashboard.
7. Click on the Completed page.
8. Under the course, click View or Download.
Note: for courses without CE you can skip step 8. Instead, simply click on the blue PDF Transcript button on the Completed page to download confirmation of course completion.

Types of CE Offered
The Region V Public Health Training Center is a designated provider (ID# 99038) of continuing education contact hours (CECH) in health education by the National Commission for Health Education Credentialing, Inc.
The Region V Public Health Training Center is accredited as a provider of nursing continuing professional development by the American Nurses Credentialing Center's Commission on Accreditation.
The Region V Public Health Training Center is a CPH CE partner.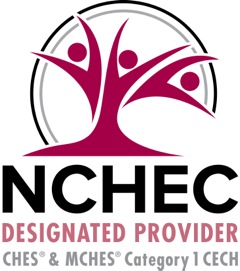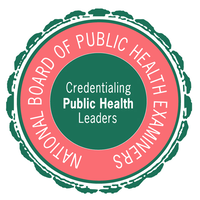 Training FAQs
Working to make our trainings accessible for all is important to us. Here's what we do already, along with some tips for improved access:
Online trainings: best viewed using a computer rather than a mobile device

Live trainings – English-language auto-transcription and captioning available
Self-paced and on-demand trainings – English-language transcripts and captions available, graphics are screen-reader friendly

In-person trainings – held in a wheelchair accessible facility
Do you have other needs? If so, contact us at rvphtc@umich.edu