Practice-Based Publishing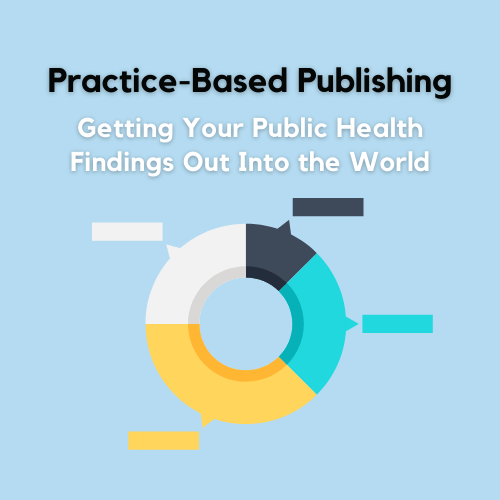 Have you learned any lessons or developed any programs that you want to share? Then our Practice-Based Publishing webinar series is just what you're looking for!
We partnered with JPHMP Direct and the APHA Health Administration Section to offer a focused webinar series. It begins with an introduction to practice-based publishing, with subsequent sessions discussing how to develop and refine manuscripts.
Session #1 – Introduction to Publishing as a Practitioner
This session will cover the basics of publishing as a practitioner.
Session #2 – Topic, Outline, Background
An open workshop on how to pick a topic, sketch an outline, and develop a background.
Session #3 – Methods & Results
Receive mentoring on how to describe methods and share results.
Session #4 – Discussion & Submission
Focus on writing the discussion and submitting to a journal.