Staff Appreciation
Tools & Resources
Staff appreciation is an important part of any workplace. In public health, the workforce often dedicates their careers to behind-the-scenes work, making appreciation more challenging. In spreading awareness about the public health workforce and their dedication, the RVPHTC is proud to share these tools, resources, and engagement opportunities in support of workforce appreciation.
Take a look below, and be sure to connect with us on social media to engage in these appreciation events throughout the year.
National Rural Health Day
One-in-five (57 million) Americans live in rural communities which have unique healthcare needs. National Rural Health Day is an opportunity to celebrate and show appreciation to the efforts of our rural healthcare providers. The Power of Rural Promotional Toolkit provides postcards, idea guides, flyers, social media graphics, and much more to help individuals and organizations celebrate our rural health workers.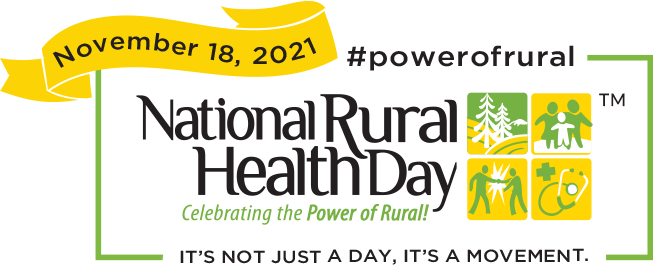 Public Health Thank You Day
November 22, 2021 | #PHTYD
We know how challenging this past year and a half has been and appreciate all that you do to support public health! We'd love to see what you've been working on in Region V and beyond. Engage in these #PHTYD campaigns and thank the public health professionals in your community.
RVPHTC Photos from the Field
The Region V Public Health Training center is requesting a photos from the field to celebrate our public health workers on Public Health Thank You Day. Feel free to submit photos showing public health in action in our great lakes region.
American Public Health Association (APHA)
APHA wants to help you recognize public health professionals who work tirelessly every day to protect the health of all people and all communities by providing thank you images to share online.